Welcome to Didgeridoomen's wikia website!
A wikia containing lots of info on Didgeridoomen's Minecraft Doctor Who series. Click on the blue text to get started with exploring. 
The current series airing is: The Valeyard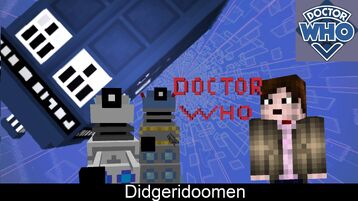 About the Youtube channel
'Didgeridoomen' is a youtube-channel created by Matt Moore. The channel is most known for the series 'Minecraft Doctor Who'. He is also a part of the Dalek Mod team and does the update reviews.
Latest activity