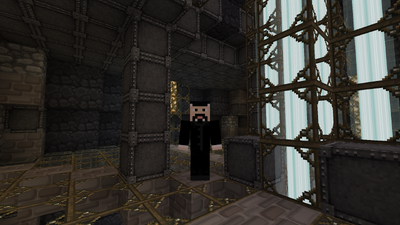 The Master is a renagade Time Lord. He made a cameo in the Sontaran War where he teamed up with the Ice Warriors . It was later revealed this was to steal certain Sontaran equipment.
He made a suprise appearance in Mission to the Sun. Here he was voiced by Sam Lloyd. He was the main villain of the story.
He returned again in Escape of the Master, this time voiced by creepersayshi1.
The Master returned for a small cameo as the The Answer to Death as an illusion seen by the Brigadier. He was voiced by Sam again.